In the classic 1988 comedy film Coming to America, Eddie Murphy's Prince Akeem paraphrases Friedrich Nietzsche by saying "he who would learn to fly one day must first learn to stand and walk; one cannot fly into flying."
Amid the whirlwind of being in a foreign world filled with unfamiliar events, Akeem's quip holds a vital point – one of practicality, perseverance, and most of all, patience.
Those principles can apply to today's confusing marketing landscape.
Digital channels and strategies are constantly evolving and new 'hot tickets' always appear. Sure, they may be tempting, but it can be reckless to just leap at the latest fad unprepared.
A sound idea then, would be to focus on the foundation – the base elements – which are key to eventually flying up through the convoluted digital world. For flooring retailers, this concept is no different.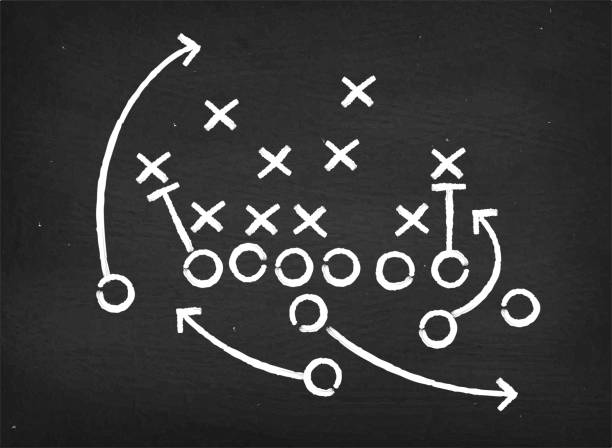 There are several specifics to your online marketing strategy that can establish a strong framework from which to constantly strengthen, optimize, and in time, evolve from:
1. Enhance your key website components
Since your website is the one part of your business that's never closed, you'll want to make it impressionable. This entails having a great user experience: Making sure your site is responsive, easy to navigate, has good content and is largely "clutterless." Highlighting the products and services that matter to your customers, telling your unique brand story, and having clear calls to action are some of the most important things to really help your site flow.
When potential customers visit your site, you want to encourage them to take a secondary action – which is to call you, visit you, or fill out your contact form. Take care not to overwhelm them with too much information and make sure every page of your website indicates what you want them to do next.
2. Update and verify your Google presence
Your Google My Business page is an important – and sometimes overlooked – basic element of local SEO. As such, it should be edited and updated at least monthly. Make sure you're including proper content such as your business name, address, phone number, etc. and that you populate your page with applicable categories (such as 'flooring store', 'carpet installer,' etc.) photos and links. Also beware of any "suggested edits" that a user may have submitted, such as hours or location, and verify or change these edits as needed. In a nutshell, you'll want to keep your Google page updated and verified at regular intervals.
3. Be active on social media
Flooring dealers run the gamut of social media activity. Some are highly active and engaged. Others may have tried it once but gave up after a time, and yet others have no social presence at all. Whatever you may feel about social media, they are highly important platforms for your business, and not just for promoting your latest sale or pushing products.
Customers look to social media to read reviews and get a supplemental feel for your brand in addition to your website. Platforms like Facebook allow you to showcase different sides of your business with videos and photos – behind the scenes, humor, industry news and content relevant to your community. Additionally, social media allows you another place to interact with your customers directly and individually – P2P (person to person) marketing – which makes them feel valued. At bare minimum, just being present on social media increases your credibility and relevance.
4. Encourage online reviews
Even in today's advanced world, word of mouth is still your best friend. Online reviews, therefore, are like your digital word of mouth, which carries a lot of weight. Potential customers value what their peers – other customers in this case – are saying about you and they tend to trust what they read. For independent flooring dealers who provide close-knit, hands-on experiences for your customers, asking for reviews directly is the best way to gather them. With the inherent dangers of review-funneling and risks of being disingenuous that paid review platforms can cause (some platforms do work well but do your homework first) simply asking your customers to review you on Google or Facebook keeps the trustworthy conversation going and maintains your valued credibility.
5. Utilize email marketing and Google AdWords
Email is still relevant. It's a great way to stay connected with your customers and provide something of value to them. In addition to promoting a sale or event, email is a perfect platform to deliver useful or informative information like a blog post, helpful tips, a rewards program, personalized "Thank You's", or other incentives. It's also another vehicle to reinforce your brand and keep you top of mind to both existing customers and prospects.
Google AdWords may seem complex, but once up and running this program can be an excellent traffic driver to any page on your website and an effective way to at least temporarily show up front and center in search results depending on what people are searching for.
6. Create inbound links from suppliers (dealer locators)
Clearly, it makes perfect sense to have a listing and link to your website on the manufacturer's sites whose products you carry. But also, it's the only way to be found by those prospects who do "product-first" searches. Having a listing on as many dealer locators as possible also raises your own site's domain authority and helps build customer confidence in your brand while increasing your visibility.
These are just a few ideas to establish or strengthen your baseline marketing initiatives. Wallace Baxter has been reinforcing these practices with success at our parent company, FCA, and with other FCA Network dealers. With these ideas in place, you'll be better prepared to take more significant and realistic steps when the next new trend emerges.
For more information or ideas on improving your core marketing strategies, contact us today.